Ada Brand Video & Collateral

Ada is a Canadian tech unicorn company specializing in automated brand interactions, empowering brands like Zoom, Meta, and Square, with best-in-class solutions that deliver digital-first, omni-channel experiences at scale through chatbots and other channels. As part of a rebrand to reposition the company as a "premium" solution and to differentiate the company from a crowded competitive market, a brochure was created as an initial touchpoint for sales outreach and prospecting as well as recruitment. Partnering with an external agency, a brand explainer video was also created to introduce the new brand positioning. The messaging of "Make everyone feel like a VIP" resonated with audiences and the video exceeded viewership goals by more than 10X in the first 3 months of launch helping to drive increased brand recognition.



The brand visuals were further explored from the intial rebrand and evolved while being applied to various elements such as videos, ads, social, case studies, blogs, and more.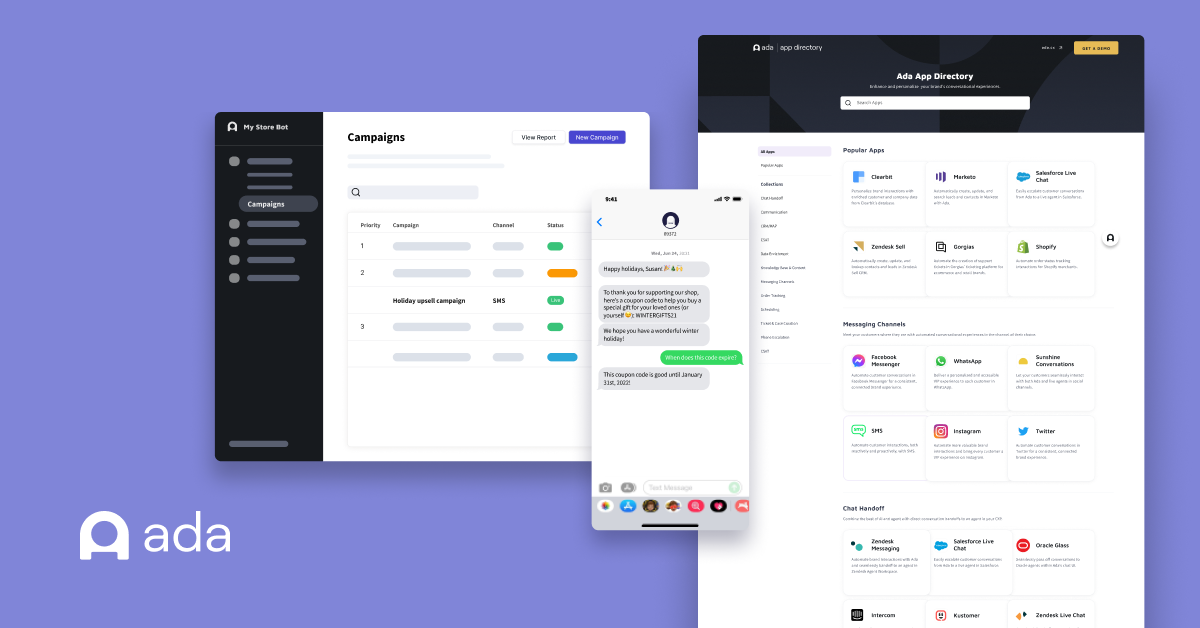 Studio: Ada